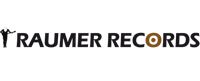 Jens-Paul Wollenberg & ex.ces

Zahn um Zahn
RR 16605
An homage to the French poets and all the unad-justed of all ages. Jens-Paul Wollenberg, the powerful-voiced master of the different chanson, also called "Folk-Bukowski", an artist "full of anger and love" is presenting himself.
He – together with the rough-and-ready Leipzig band chelesta (ex tacheles klezmer company) – formed up the (multi-culturally inspired) group ex.ces.
The name is the program: Here grooves together what does not belong together.
Tracks and Prelistening

2 Zahn um Zahn
3 Die alten Bäume
4 Exzess am Galgenmast
5 Der Kreuzschatten
7 Rendezvous in Einzelhaft
8 Ich hab' mich in dein rotes Haar verliebt
9 Als angebrochen war die Zeit
10 Mein neues Testament
11 DejaVillon Multiple
Musicians

Jens-Paul Wollenberg – vocals, percussion
Ingeborg Freytag – violin, percussion, vocals
Valeri Funkner – bajan, backing vocals
Harald Bohner – acoustic guitar, electric guitar, vocals
Bernd Gesell – double bass (3, 6, 8, 9, 10, 12)
↑