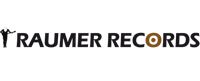 Anonimi

Rembetika
RR 19913
"Anonimi" is a music group founded in the 90s in Berlin by Nikos Findanidis and Leonidas Adamidis. Anonimi relies on the power of voice and acoustic instruments in Greek music, i.e. for music that presents a vibrant mix of influences from East and West.
Their current new live CD "Rembetika": a musical journey from the beginnings of rebetiko in the early 20th century to the songs of the Neo-rembetika in the 1990s.
The popularity of Rembetiko songs with their lyrics and stories treating the life of simple people, crooks, drug users and red light district, has grown enormously. It was played and originally aired by Greeks expelled from Asia Minor. Instantly audible is the similarity to Turkish music, the expression in plaintive style. Rembetiko has re-experienced in recent times a great wave of enthusiasm.
Anonimi's live album "Rembetika" is a tribute to this unique music, described as the "Greek Blues".
Tracks and Prelistening

1 Alaniara ap` ton Perea
2 I Pentamorfi
3 Pino ke metho
4 Boufetsis
5 5 Apopse sto diko sou machala
7 San magemeno to mialo mou
8 Kane ligaki ipomoni
10 Charama i ora tris
11 To gramma (Echo na lawo gramma sou)
12 Fisai o Batis
13 To ksefantoma
14 Saltadoros
15 Ta matoklada sou lamboun
16 Kaiksis
17 Tha kano ntou wre poniri
18 Ta dilina
19 Proto Fthinoporo
20 Ena sfalma ekana
21 Ferte mia koupa me krasi
22 To kourasmeno wima sou
↑