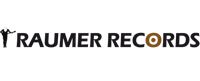 Apparatschik

Kurs Ost-West (Course East-West)
RR 21118
Release: 16.03.2019
30 years of Taiga Tunes & Soviet Grooves
Apparatschik combines the characteristic Eastern melodies of the former Soviet Union with western beats. With its culture-clash style, it hit the nerve of the transit hub Berlin. The band created a new genre – long before the term "World-music" became known and the Russiandisco wave hit. Apparatschik quickly became a cult band and toured throughout Europe.
Using traditional instruments, such as the balalaika, accordeon, bass balalaika, drums and with profound vocals, Apparatschik whirls over (and with) concert-goers like a storm straight out of the Siberian steppe bringing polka, reggae, Ska, electro swing and dance groove rhythms.
In the new album "Kurs Ost-West", songs like "Balalaika Techno Trance" amaze insiders because Apparastschik doesn't need special machines for creating the sound effects – it is all real and played by hand. The song "Rjabina" starts as a tranquil atmospheric song that turns into a downhome reggae that invites dancing with strong beats. "Am Samowar" is from the start a relaxed electro swing that channels the typical sounds of the 1930s. "Tschavo" is an indulgence – a chilled slow Gypsy song.
Tracks and Prelistening

1 Ukrainski Disko
2 Rjabina
3 Maja Marusitschka
4 Matrosen und Kosmonauten
5 Nese Gala Vodu
6 Ciao Bella
7 Tschavo
11 Balalaika Techno Trance
Musician

Matrosov (Olaf Opitz) – Leadvocals, Balalaika
Mischa (Michail Saposchnikov) – Bajan (Knopfakkordeon), Back-Vocals
Pasha (Paul Milmeister) – Kontrabass-Balalaika, Back-Vocals
Udarnik (Alf Schulze) – Drums, Percussion, Back-Vocals
↑